CERTIFICATE OF BAP 4 STAR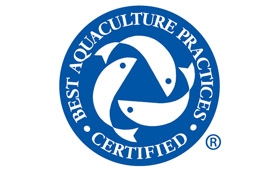 On 17th May, 2017 Trong Nhan got formal certificate of BAP 4 star from GAA.
Certification is Complete with number P10604 for Factory, address: 31 Nguyen Thi Bay street, Ward 6, Tan An city , Long An province, Vietnam
and number F10814 for Phu Tan Farm, address: Ba Tu Hamlet, Phu Tan Ward, Tan Phu Dong district, Tien Giang province, Vietnam
Trong Nhan approval to use the BAP logo and no longer required to obtain approval for each individual piece of packaging.
We can use the BAP logo for our website, in booths, brochures, letterhead, etc.
The number used for the packaging is always the processing plant number except for master cartons and that can be the farm number.